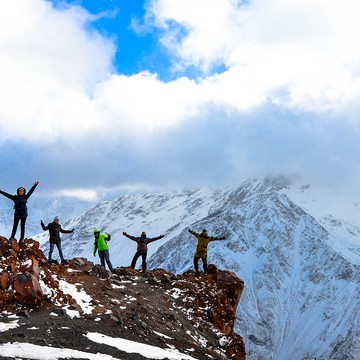 SMALL TEAMS AND GUIDE RATIO
Our expeditions are limited to 12 climbers, a climber-to-guide ratio is one guide for every 3-4 team members. Small teams with low climber-to-guide ratios allow us to assist climbers more, resulting into higher rates of successful climbs to the summit.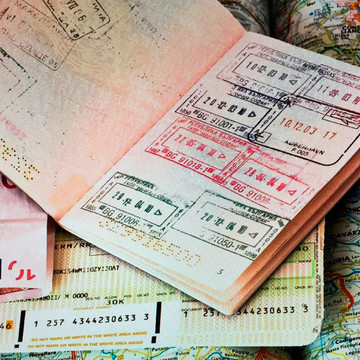 TRAVEL INFORMATION
All EU and US citizens are not required to have a visa before arriving in Argentina.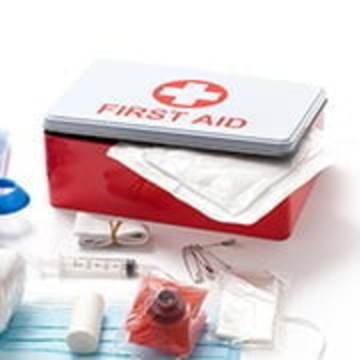 MEDICINE
Your guide will carry a first aid kit all the time during your climb. However, please bring your own medicine in case you need any of prescribed items. There are a few drug stores in Mendoza so you won't have any problem with all basic treatments.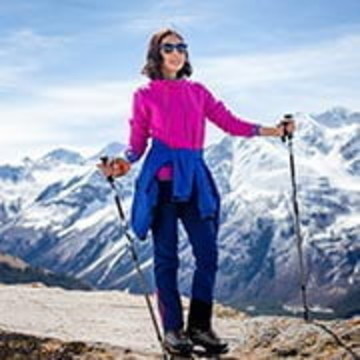 WEATHER
Climbers should be prepared to take care of themselves in cold environments. This means knowing how to control body temperature by hydrating well, wearing multiple layers of clothing to maintain body heat, and eating sufficiently (regularly throughout the day) to maintain strength.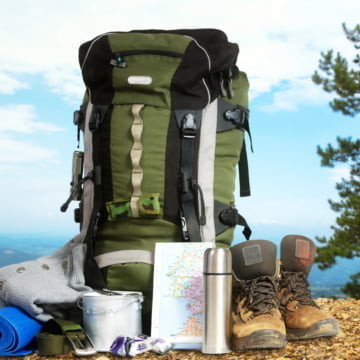 PORTER ASSISTANCE
At no additional cost, we employ porters to strategically assist climbers in carrying loads. Porters will move tents between all camps and carry all group gear between Camp Canada and Nido de Cóndores. Team members can also hire additional porters to carry their personal gear.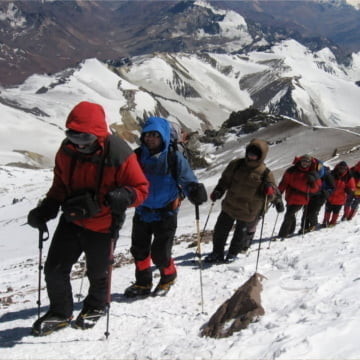 SAFETY
Our guides are responsible for providing safety on all kinds of mountain relief. They have a radio, GPS, a mobile telephone, all necessary group equipment. All guests should have medical insurance in case of incidents which can cover all expenses in emergency.
you will not be charged yet